Loving Spirit
Now Ellie's found Spirit, she'll never let him go…
Click on the covers to buy from Amazon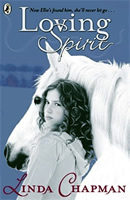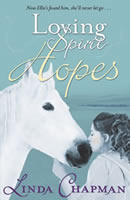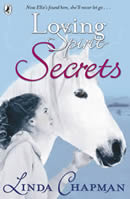 Ellie has lost her parents, her home in New Zealand and everything she knows. Now she must live in England with family who are more like strangers.
Life on her Uncle Len's showing yard seems so lonely until Ellie meets Spirit. She's never seen the grey horse before, but she has the strangest feelings that they've always known each other.
Like Ellie, Spirit is alone in the world and they form an intense bond. As the weeks go by, Spirit helps Ellie discover an incredible talent. As one door shuts, another one opens...
Ellie and Spirit's story continues in Dreams, Hopes and Secrets. Ellie still struggles with living with her uncle but certain things are making life bearable. There's the thrill of winning in the show ring, the troubled horses she helps, her growing friendships with Joe and Luke and most of all, there is Spirit, the one constant in her life. But can anything ever be forever?
***
LATEST NEWS! Loving Spirit won The Lincolnshire Young People's Book Award!